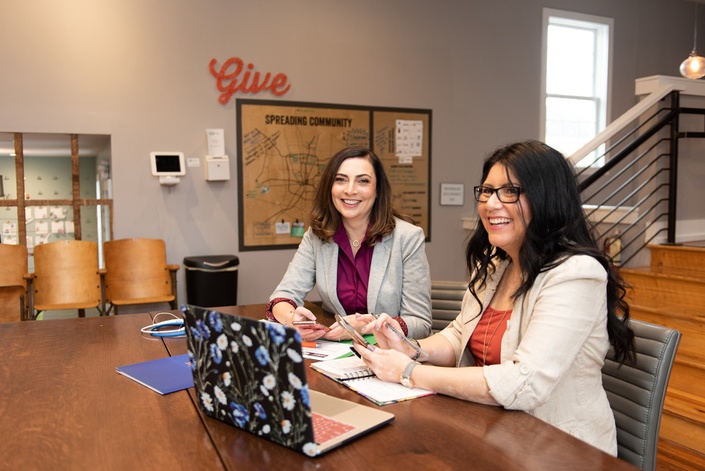 Improving Family Relationships
Enhancing Your Relationship with Emotional Intelligence
Are You Ready for Something Different?
Think about something you want to change in your life.
No matter how much doubt you currently have, you can truly change.
You just need a different approach.
You need a process and some tools to understand you have all your power for positive changes.
You need a way to retrain your brain and activate your choice muscle.
You need to access the motivation to get the results you truly want.
Our Membership Coaching Program is the answer.
It's a coaching program that takes you by the hand and helps you study and understand yourself, your partner, and your child. It helps you make sense of your circumstances, thoughts, feelings, behaviors, and results.
What we do...
We help you build confidence. We teach you how to coach yourself so you can coach your child. We teach you how to feel better and have a better life!
We would like to invite you to join our brand-new membership program that focuses on "Family Development".
This membership program covers the following:
Emotional Intelligence
How to Revive and Strengthen your Relationship with Your Partner
Best Practices in Parenting
How to Improve your Communication Skills
How to Become an Emotion Coach for Your Kids
How to Deepen Your Connection with Your Kids
Latest Research on Brain Development of Children
Accountability vs Responsibility and how to apply both to your families
Self-Care
We believe you are not meant to struggle and figure out parenting and relationships by yourself.
Building a Team

As human beings we're evolving, we literally "had a village" to help us raise our young and support our relationships with our partners. However, as our society grew, we moved further and further away from our families and became isolated from the wisdom of communities.
We believe that learning about and developing skills in Emotional Intelligence is crucial for your happiness and success as a parent and as a spouse.
You don't have to figure this out alone! We can help! Together, we have more than 25 years of experience coaching on those topics.
In your journey working with us you will feel:
Empowered
Confident
Encouraged
Hopeful
Understood
The research is clear that the effects of prevention are far more powerful than the effects of an intervention.
92% of couples report arguing more during the first five years after having a baby and starting a family
67% of couples report a decline in relationship satisfaction
74% of women do not reach out for help until they are not able to cope
7.6 million parents stay together because of their kids
We want parents to stay together because they developed a solid foundation!
Every week, we go live on topics that are informative and thought-provoking for understanding so many different aspects of parenting. Each week, you will have an opportunity to ask us questions or share your "aha!" moments during our Live Q & A sessions.
You also have the opportunity to work with us during our Office Hours twice a month.
Easy-to-access recordings of the live calls (so you can listen while driving, or folding laundry)
You will be a part of our private Facebook community which is supportive and a great place to share your challenges and successes.
An average coaching session with a certified coach is $100-200 an hour. You get 2 Coaches, 4 Zoom sessions a month for a price of $97 a month, plus you get parenting and relationship support throughout the month!!!
That's ONLY $19.75 per session for 2 Certified Coaches if you sign up for the Early-Bird pricing.
It's the best coaching value anywhere in the world!
You now have the opportunity to be one of the first 21 people to join the IFR membership program, be a member from the very beginning and receive a special "founding member" pricing.
Enter Code for your discount: 21-EARLY-BIRD-MEMBERS
Our Core Values
We believe that we have to become conscious of Generational Patterns in order to make a choice to change patterns are that no longer serving us or our families
We believe that uncovering your Limiting Beliefs is essential to any transformation
We believe it's essential to uncover your Internalized messages of disapproval that stem from your own childhood and carry into your parenting
We advocate for self-care for parents. You can't take care of others until you take care of yourself
We believe in the holistic approach in coaching - we help you transform ALL of your relationships within the family - with yourself, with your kids, with your partner
We believe that parenting should be a joyful process, not a struggle and frustration and pain
Your Instructor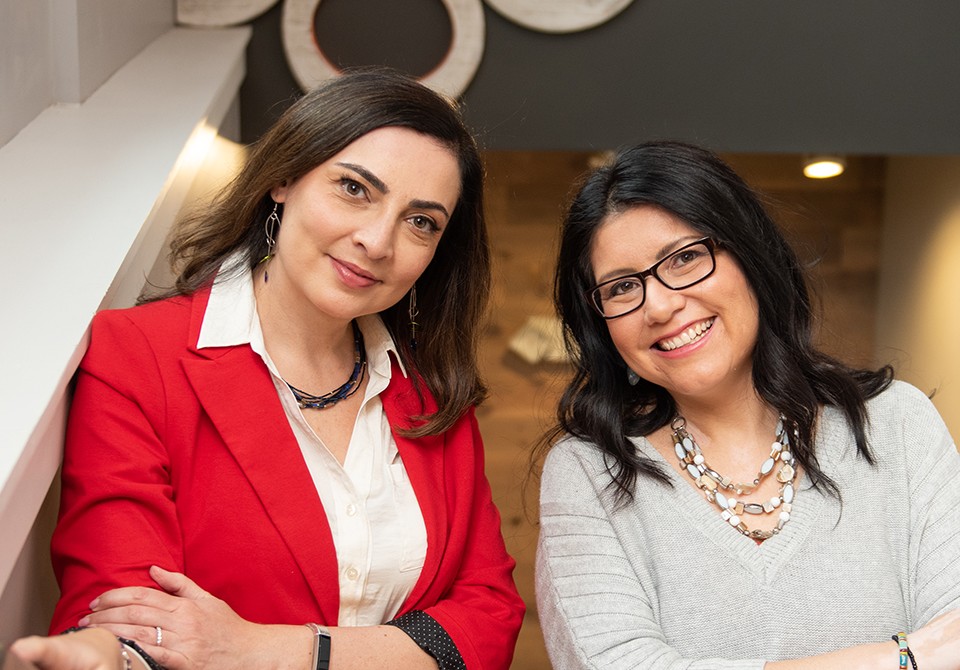 Terry Manrique and Elina Greiff are central Ohio's leading experts in Parenting & Relationship Coaching. With 20+ years of experience, their work incorporates the core principles of positive psychology, human motivation theories, child development research, and brain science. We believe that the sooner people learn emotional intelligence skills, the more fulfilling, meaningful, and successful their lives will be. In order for parents to raise emotionally intelligent children, they have to be willing to learn those core principles themselves.
Terry is the founder of Working with Parents. She is a Certified Gottman Educator, Certified Robbins-Madanes Strategic Intervention Advanced Relationship Coach, and is Certified in Early Childhood Education.
Elina holds a degree in psychology, is a Certified Conscious Parenting Coach, Emotional Intelligence Trainer, and is a Certified Gottman Educator.
Elina also works with parents going through separation and divorce and those having challenging, high conflict co-parenting relationships. She helps those parents navigate those stressful circumstances with grace, confidence, and healthy boundaries.
Frequently Asked Questions
Who's this membership for?
This membership is designed for parents looking to make a change in their parenting and strengthen their relationships with their partners and for anyone who is tired of just passively consuming self-help and wants to start doing the work for real change.
Does my partner need to attend?
NO! You can attend the sessions alone or with your partner. If there is a session you like you can watch the replay together.
Is it Worth the Investment?
YES! You have the power to control the outcome in your relationship which can save you thousands of dollars in counseling or divorce attorney fees. You have the power to help your child by coaching them through life events and managing their behaviors, and coping skills that will benefit them a lifetime.
What's the time commitment?
All sessions are recorded. When you sign up for the membership, you'll also gain lifetime access to all the downloadable resources and recorded video training for as long as you are a member. This way, you can revisit the sessions at your own pace and your own convenience with your partner.
Can I Cancel My Membership?
Yes! You can cancel any time, but you won't want to once you start seeing your life change. There is no long-term commitment. Refunds are not available once you have been billed however, you can cancel before your next billing cycle. All our sessions are recorded so you will never miss out on any of our Zoom coaching sessions. You will be part of our Private Facebook Community of supportive members. This program is a safe, private, non-judgmental support group that serves as a reminder that even during our darkest middle-of-the-night "I can't go on like this" moments, we are never alone.
Do you offer 1:1 Coaching?
YES! Terry and Elina both work with their clients privately as well as in group settings. We invite you to schedule a FREE discovery session to see if private coaching is the right solution for you and your family.